WHY BOOK THE BODEN BAND?
There are many function and wedding bands available, so why should you book The Boden Band and not any other band?
10 REASON WHY YOU SHOULD BOOK THE BODEN BAND FOR YOUR WEDDING OR EVENT
Entertaining
Being good musicians is not enough to keep a room full of guests engaged; The Boden Band's natural sense of fun brings happiness and positivity to any wedding or function. Having everyone feeling good at your event will be a superb way to ensure you have the best time too. Knowing how to read a room The Boden Band make a real connection with partygoers: Picking up on audience responses, changing the set-list accordingly and guaranteing a high-energy unforgettable party - keeping the dance-floor packed!

Friendly & Helpful
The Boden Band are a band of happy and helpful musicians, dedicated making your day as big a success as possible. In preperation you will find communication with the band-leader prompt and helpful: Francesca is always more than happy to arrange a call if there is anything you would like to discuss.
Experience
The Boden Band carry a weight of experience that's sure to put you at ease. Take a look Through the "testimonial" section you'll see many comments such as 'a perfect set list' or 'amazing ability to play the right song at just the right time' This is the result of years of experience and a constant desire to improve what they do and provide the gold standard in live entertainment.
Having performed at hundreds of weddings and by giving you the benefit of their experience, you won't have to worry about anything!
Repertoire
The Boden Band's vast and remarkably diverse repertoire will please guests of all ages and tastes! We will tailor our performance to get the best response from the crowd and above all we will ensure that the dance floor will be packed all night! Look at our "Set List Section.
Once you've let us know the sort of style you're after (and the songs you can't stand), we'll know exactly what the party needs. Let us advise on music choices for different stages of the day - when to have live music and when to offer prerecorded playlists. Letting us look after all your musical needs ticks another job off your list - leaving you free to enjoy your big day, stress-free.
Equipment
The Boden Band is completely self-sufficient, providing all the equipment needed to deliver a fantastic performance. The list of equipment is extensive and includes: a mixing desk, amplifiers, speakers, floor monitors, a lighting system, stands, dozens of cables… plus the band's individual instruments. The Boden band has invested in back-up equipment which they bring to every performance. This means that in the unlikely event of a technical problem the show will go on precisely as planned and your evening will be unaffected.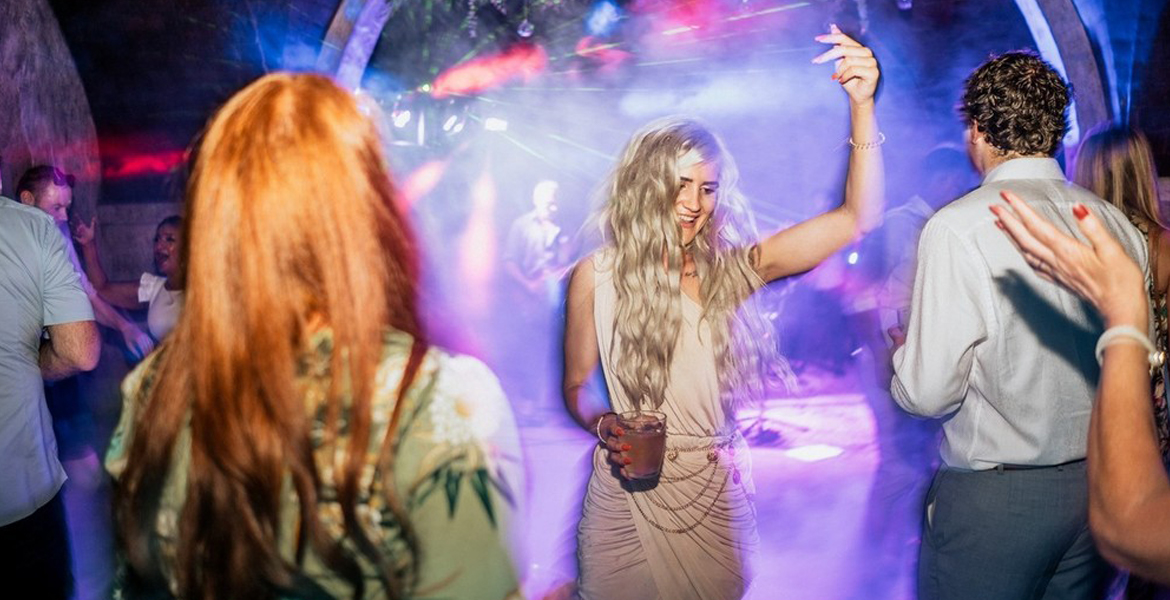 Go with the flow
TThe Boden Band will be both flexible and supportive on your wedding day. If you have any last-minute changes or timing issues they will adapt to your schedule and make announcements between songs. This happens more often than you would think so don't worry! they are in your corner to help navigate these changes.
Option for live music for the rest of the day
One band fits all!
The Boden Band will be more than happy to perform at your ceremony, or cocktail hour and can provide a DJ for the night. Francesca and one of the musicians can perform an acoustic duo, if you require more laid-back music while your guests are sipping champagne, just ask! The Boden Band are also available for all the diverse musical tempos required throughout your event, ensuring all your musical needs are as affordable as possible.
The paperwork
The Boden band will always have a contract drawn up and willing' to discuss details with you before you even decide to book. You will always be covered for every eventuality. The contract is the key to ensuring that what you're paying for will be delivered. This is our letter of agreement, and it includes the following crucial points:
Exact date of event, arrival time and location of venue
Equipment supplied
Band Line-up (including number of musicians booked)
Travel and accommodation expenses
Amount of time booked
Type of act
Number of breaks
Deposit and balance due dates
Cancellation/refund policy
Seamless performance
The ability to perform music sets without pauses or gaps between songs is vital to keep everyone dancing. To do this takes experience and ability of The Boden Band.
Traveling logistics
The Boden Band are self-sufficient: Having their own van and equipment. The travel expenses are always detailed in the contract.