Wedding in Tuscany: what to know
26 October, 2022
Wedding in Tuscany: what to know
Tuscany is well known all over the world for its breathtaking views, the amazing wine and food and people's folklore. What you might not know is that Tuscany is also a marvelous place to celebrate a wedding. From gentle hills to sandy beaches, wide vineyards and dreamy valleys, Tuscany offers some of the most unique venues to live "la dolce vita" on your special day.
The more you explore Tuscany, the more you learn about it, the more you will find out what an extraordinary destination it is.
In order to make the most out of getting married in Tuscany, we encourage the couple to visit this beautiful region to get an idea of what kind of venue you would like to be married in.
One of the first things to point out while looking for a location, is to decide what kind of ceremony you want to get.
Catholic ceremonies can be celebrated for non-resident foreign citizens almost everywhere in Tuscany, except in Lucca province. Whether you choose the majestic Cathedral in Siena, the lovely and cozy church in Pienza or a different venue, don't forget that Catholic weddings can be legally binding.
Jewish ceremonies are not a common choice among foreigners that decide to get married in Tuscany, but I guarantee that the region has some of the best venues. Nestled in the heart of Florence (but not in full city center, which is great, since you can easily reach it by car), there is one of the most beautiful Synagogues in Europe.
For Protestant ceremonies, there are a few options you might choose between: St. James Chapel and St. Mark church, both set in Florence.
If you won't add any religious feelings at your wedding, Tuscany offers of course tons of different options.
Civil ceremonies should be celebrated in legally recognized places, which means that every Town Hall of every small gem of a city or place you have visited in Tuscany, might be your location. The majority of Town Hall buildings in Tuscany are simply amazing, with frescos on walls, statues and ancient charm.
If you are planning a Symbolic ceremony instead, any place you love might be the right place: a Villa and its garden, a vineyard in the heart of Tuscany hills, a Castle, a farmhouse. You have the whole region at your disposal.
The annoying but necessary side of the wedding: documents you must collect to get married.
Religious or not, you can't get married without some papers or documents. This is a "must have" list you can check on, to which add some others in case you might need them.
Your passports and both of your birth certificates are of course demanded, since you will have to write down some documents. Many venues might ask you to make a copy of those documents, so you better have the original with you, or make some copies in advance, if you're scared to lose originals.
To avoid any inconvenience, ask and bring with you a Go-Ahead document for your wedding, released by your home country, and sign a statement in which you declare that there is no wedding obstacle.
Suggested, but not strictly demanded, if you don't speak Italian, look for a translator, at least during the ceremony, to help you out and don't get stressed in your special moments.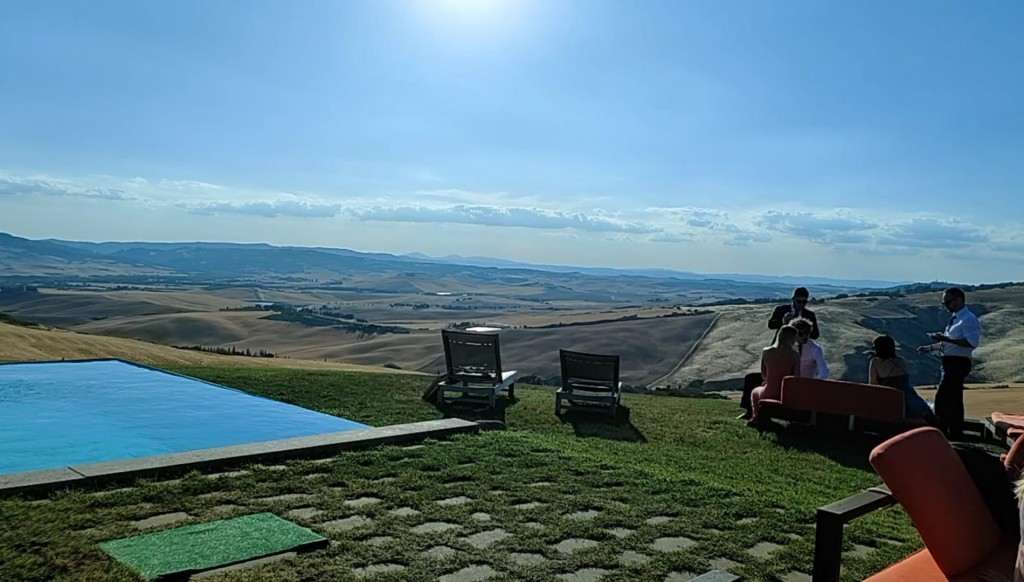 When the night has come… the party is on
When it comes to planning your wedding in Tuscany, try to imagine your ceremony and reception, figuring out what kind of atmosphere you'd love to have.
Tuscany offers so many possibilities, and each of them has its pros and cons. Check the venues on our website (link) to get some hints!
From a super elegant reception in a five-star hotel, or a Luxury wedding in a huge countryside Villa, to a cozy, rustic, and charming Country wedding, Tuscany has the right venue for you. But choose wisely!
If you love to party, and imagine your reception full of music, entertainment, dancing people, and fun, be sure to ask your venue until what time are you allowed to party. If you love the suggestive atmosphere of a small "borgo" and you're thinking about setting the reception in some venue in the center, remember that in those cases, people in the borgo will ask you to shut music and/or party down at around 9 or 10 pm, to let residents rest and sleep well. So, if you fell in love with the borgo vibes or with that small church at the end of the alley, it would be perfect to set your photo shoot there, but think of relocating your night party to a more isolated venue.
If your guests are families and friends that come with you, from your home country, think about a car rental to let everyone reach the venue safely.
Another thing to consider while planning your reception is the purpose of your party. Are you looking for a glamorous, fancy, and elegant location or somewhere where let the party start?
While choosing the venue, consider that many ancient and charming Castles or Villas might have frescos and art on the wall that might be ruined or damaged by music vibrations or drunk guests. If you want to drown yourself in the magnificence of Renaissance or Middle Age atmospheres, owners will be happy to host you in their mansions, but might not be happy about a huge party. It's something you might want to think about.
If you are considering a huge Villa for your reception, you have a wide list to choose from. Luxury weddings are easy to set up in Tuscany, thanks to its natural beauties, gorgeous venues, and vineyards, but for the same reasons, sometimes Villa rental prices are pretty high and there are some strict rules to follow. Also, some Villas don't allow guests to sleep in the venue after the party, so those are things you have to ask while looking for and choosing the perfect location for you.
If you're looking for a more country or rustic atmosphere, Agriturismo is the word you're looking for. Easygoing, and friendly, with wide fields and sometimes stunning pools, Agriturismo is a good mix-and-match option if you want to party without losing Italian vibes. Usually, they're built not so far from cities but think about car rental to reach the place. But, on the other hand, Agriturismo often lets you book rooms for your guests, so that you can easily party all night long, sleep in the same venue, and have a homemade breakfast all together the day after.
Check this out: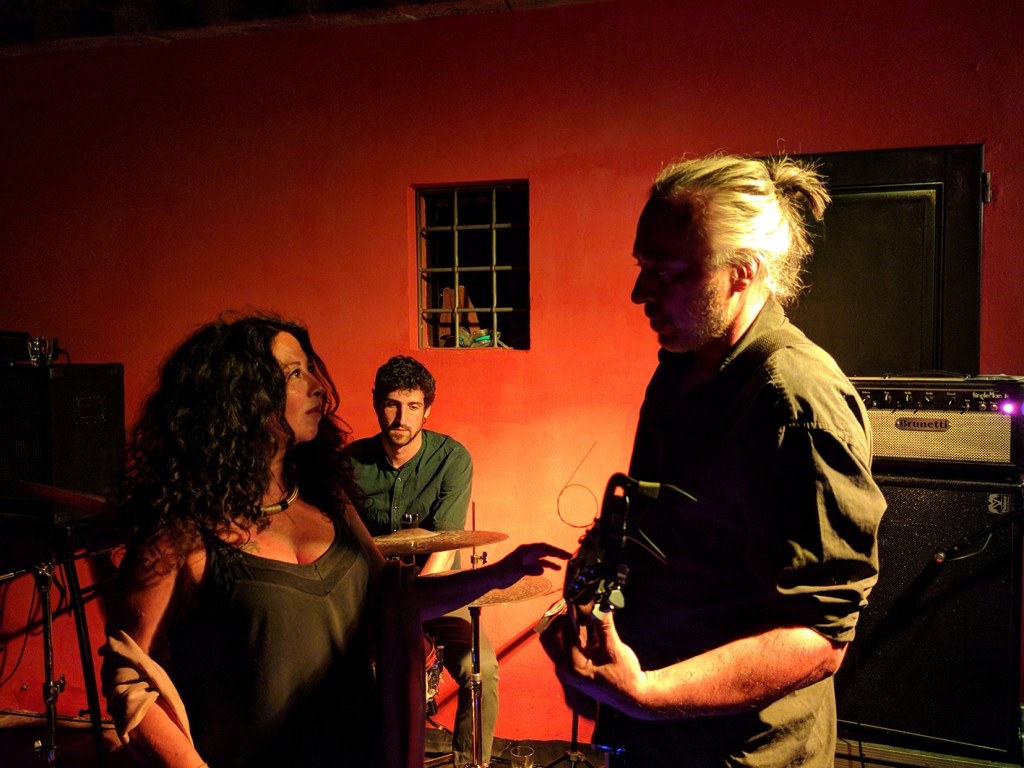 Another aspect you have to consider is the weather. Nothing ruins your perfect day more than bad planning. Unfortunately, the weather is not something you can control, but you can foresee and take the due precautions.
Be sure to choose a venue that can easily manage a plan B in case of rain. If you are planning a huge party with 100 people and it starts raining, you'll be happy to be able to keep going with your party on the inside. So considering this aspect while looking for your place, might help you not get stressed in case the weather chooses to trick you. The best thing to do is to ask the owner or manager of the desired location if you can set the party both outside and inside, and ask if they have separate rules. If you are allowed to party outside but not inside, you might be stuck in case of rain.
Wedding planner: trust is built with consistency and experience
Whether you choose to do everything on your own (and we hope you will find more useful tips on our website) or pay a professional wedding planner, consistency and experience are the keywords to organize your special day. In this article, you can find some of the best professionals you can find in Tuscany (link), but choose wisely: you have to meet, talk and trust people who will work with and for you on your wedding day.
Please don't stop the music…
Talking about trust, if you want to hire a music professional, you might want to meet and discuss with musicians about the setlist, the first dance song, and every musical sketch and music set you want to add.
There are of course some papers and things to do between the music professionals' choice and the wedding party; be careful to ask permission and register the music set on the SIAE website (private party permits). Costs might be different for a wedding of 200 people or more, the venue, and the setlist, so be sure to read any guide or document before the wedding.
Tuscany is ready to welcome you for your special days and memories! Choose wisely, choose well, and look for more hints on our website!